From President
Message from the President For the 6th Presidential Term of the Japanese Society for Amino Acid Sciences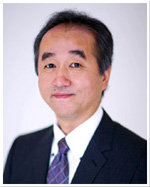 I feel greatly honored to have been appointed the president for two successive years.
Last year we held the 10th Anniversary Commemorative Meeting of the JSAAS (which included a public symposium), and we are delighted to announce continued developments to our society, including renewal of the society logo and journal, a 10th Anniversary commemorative issue of the society journal, and publication of a book in English.
I would like to acknowledge and thank all board members of the JSAAS and everyone who has supported us in achieving these landmark developments. For this 10-year milestone, we designed an elaborate educational poster geared toward the younger generation that illustrates basic information on amino acids, and distributed it to more than 7,000 schools. Please feel free to download the poster for your own use at the link below:
The summer symposium this year will be held on Friday, August 18th, at Hakone Yumoto Hot Spring. Preparations are proceeding under the supervision of Dr. Shun Kinouchi (Meiji Co., Ltd), the organizer of this symposium. The symposium will be versatile and will include an excursion on the following day.
The 11th Annual Meeting will be held on Saturday, September 30 and Sunday, October 1 under the baton of the executive committee chairman Prof. Yasutomi Kamei (Kyoto Prefectural University). We hope that many people will take this opportunity to attend. The 21st IUNS-ICN will be held in Buenos Aires, Argentina on October 15-20, 2017. We have planned a symposium in collaboration with the Japan Society of Nutrition and Food Science (JFNFS) and the International Council on Amino Acid Science (ICAAS). Although it is a long flight to Buenos Aires on the other side of the world, we would be delighted to have you join us at this special symposium.
The next congress, the 22nd IUNS-ICN, will be held in Tokyo. I am honored to have been appointed chairman of the congress and have already begun preparations. Please refer to the website for details (http://icn2021.org/). I would like to ask all members of JSAAS for their continued guidance and encouragement in order to make this congress a success.
Likewise, I also wish to put effort toward deepening partnerships with other societies. Through these connections, I would like to introduce a new movement involving the JSAAS. The representatives of Japanese societies in fields of nutritional science have assembled and elected to establish the Federation of Japanese Nutrition Societies.
The aims of this federation are to maintain the activities of each academic association in the field of nutritional science, to form an environment of cooperation in which a wide range of information can be shared, and to enhance the dissemination of information and influence. Fifteen societies including the JSAAS are members of this federation.
We invite all members to submit their comments and suggestions toward the further development of the JSAAS.
April 1st, 2017
President of JSAAS
Hisanori Kato
Message from the successive president